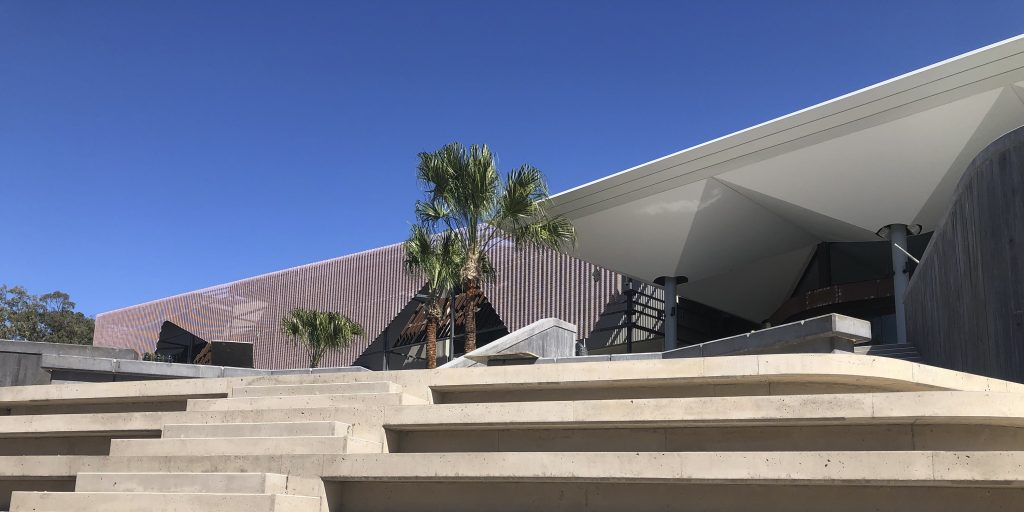 We are super excited to see the Pimpama Sports Hub come to life, with the aquatic, sporting and community precinct officially opened to the public on 17 December 2021.
Our biggest project to date, we were engaged by the City of Gold Coast to create a master plan and undertake full architectural design for what is their largest-ever community infrastructure project.
Five years in the making, Pimpama has been an opportunity for the Liquid Blu team to bring together 20 years of accumulated knowledge – technical, operational, commercial and architectural – into one integrated precinct. It's the type of project we love, fostering community, health and wellbeing.
Our master plan for the 14ha site includes sport and recreation facilities that will cater to everyone in the fast-growing northern Gold Coast community and offers everything from walking to social and competitive sport.
The design responds directly to the remnant bushland on the site and features a natural watercourse through its centre.
Phase 1 opened in February 2021 and includes a netball centre, community playground and an outdoor event space with a natural amphitheatre. Phase 2 comprises a state-of-the-art aquatic centre housing five pools including a 50-metre pool, a community centre with multi-purpose meeting spaces, a fitness centre and tennis facilities. A walking trail, extensive landscaping and a café will ensure that all visitors can enjoy spending time in the precinct.
Sustainable and accessible design are key features with 45-50 per cent of the hub's power generated on site.
As a practice, we're clear about the broad social and economic benefits of integrated precincts. Liquid Blu's creative director Yuri Dillon notes that it's not just about sport. "Going forward, co-locating community facilities such as libraries and arts facilities alongside sports facilities has enormous potential," says Yuri. "People can access everything in one place and engage with activities that they otherwise might not have. And critically, councils save money on construction, maintenance and ongoing management costs."
We congratulate the City of Gold Coast on this transformational project, one of two we delivered for the city this year alongside the Miami Aquatic Centre upgrade.