As masterplanners, Liquid Blu identified the need for a high-performance competition centre at the southern end of the Gold Coast. This included increased lap swimming space and fitness facilities.
Our concept design focused on creating an inclusive community space and leisure destination as well as sporting facilities. We incorporated design elements that encourage family activities, recreation and well-being.
An elegant new building houses upgraded amenities in 'pods' beneath a sweeping roof. The design provides ventilation, good sightlines and future flexibility. Scale, colour and materials are at home within the suburban coastal setting.
Location
Gold Coast, Queensland / Yugumbeh
Client
City of Gold Coast
Value
$18m
Services Provided
Feasibility study
Masterplan
Concept design
Detail design
D & C architectural consultant (from 75%)
Date Completed
2018
Project Features
50m pool – outdoor (partially shaded)
Program pool – indoor
Children's water play area (splash pad)
Café
Photography
Angus Martin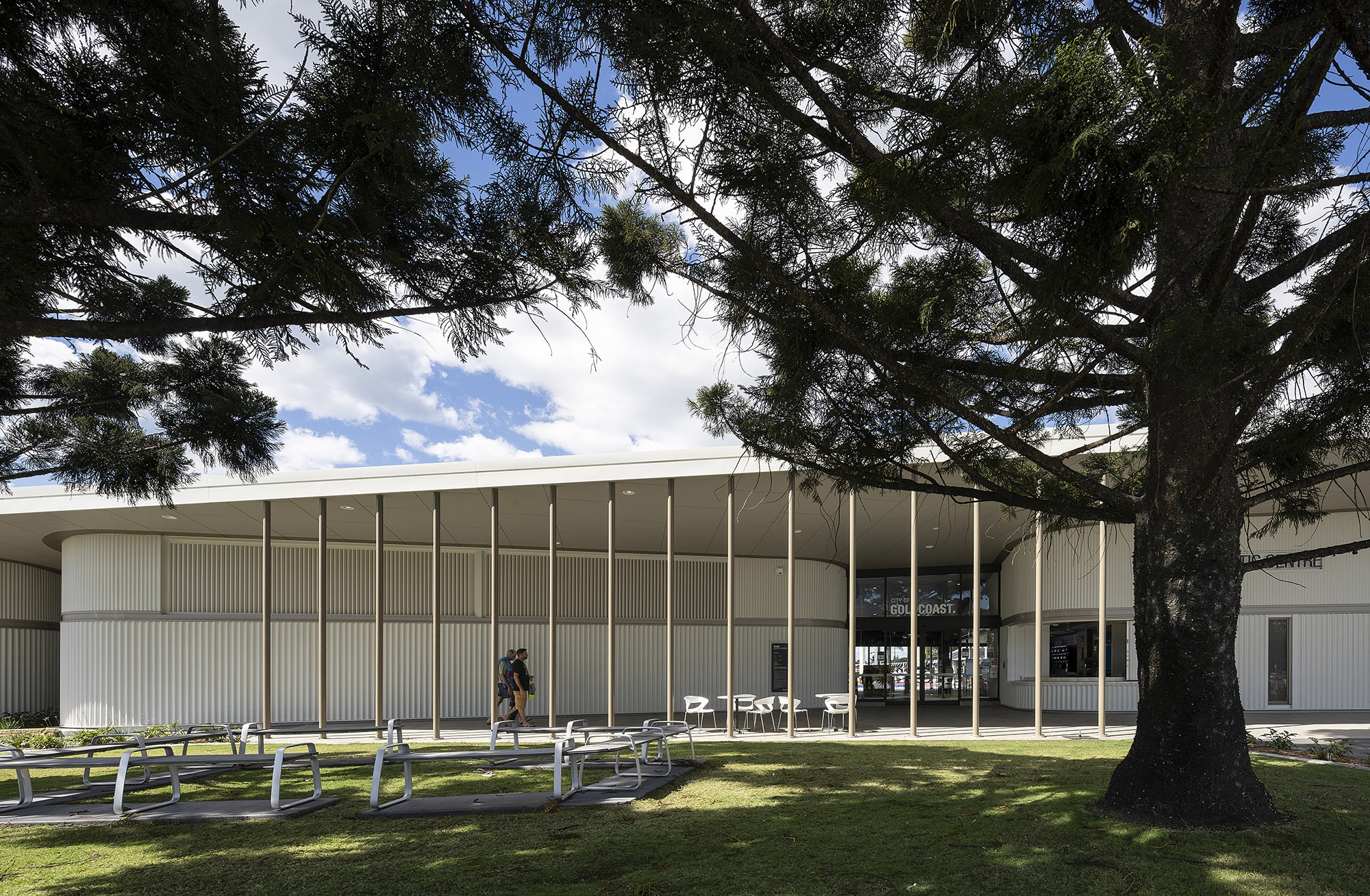 "This project is absolutely money well spent." Gold Coast Mayor Tom Tate, July 2020