Design features include sculptural acrylic ceiling tubes above the indoor pool that allow diffused natural light to flood the space. A landscaped courtyard has a viewing deck, terraced grandstand seating and a 120m long shade structure equipped with solar panels.
At the entry, a sweeping, curved wall with detailed feature brickwork creates a delightful backdrop to the landscaped forecourt. This contribution to the wider public realm through quality design is a tangible demonstration of Gympie Council's commitment its community.
Location
Gympie, Queensland / Gimpi Gimpi
Client
Gympie Regional Council
Value
$22m
Services
Master Planning (including staging management)
Community and Stakeholder Engagement
Full architectural services
Date Completed
April 2017
Project Features
50m Pool – outdoor
25m Pool – indoor
Waterslides
Children's waterplay
Cafe
Landscaped recreational spaces
Integrated public art
Awards
Shortlisted – Public Architecture & Sustainable Architecture, Queensland Architecture Awards 2018
Finalist – Horbury Hunt Commercial Award, Think Brick Awards 2017
Winner – Sunshine Coast Tourism and Leisure Queensland, Master Builders Awards 2017
Photography
Christopher Frederick Jones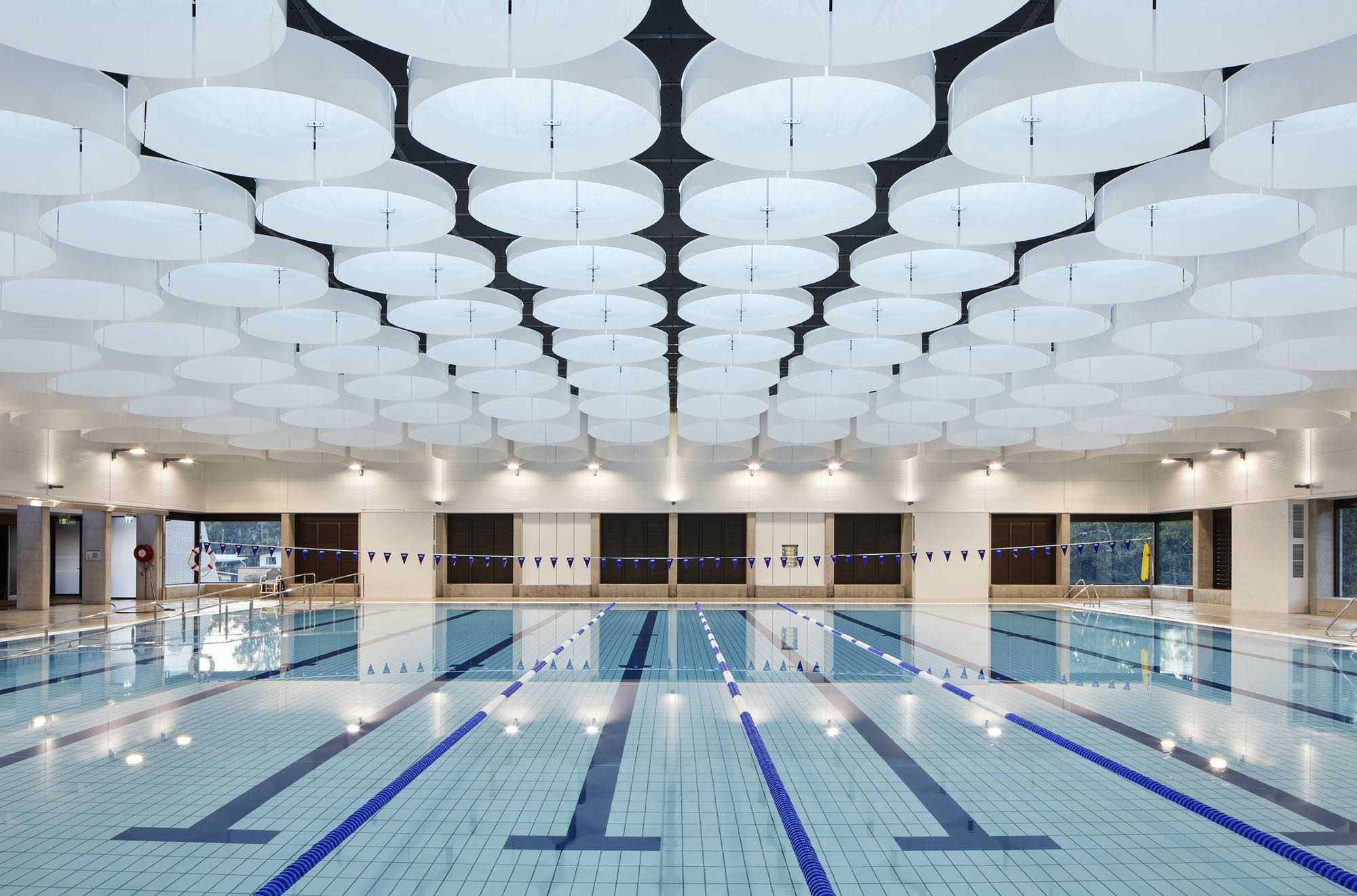 The Gympie ARC has provided the local community with multi-generational aquatic and recreational facilities supported by beautiful, sustainably designed buildings.