Our upgrade to the Miami Aquatic Centre is complete.
This great project involved the redevelopment of a much-loved community facility that has been the training ground for several Olympians, including Grant Hackett. First opened in the 1970s, the centre was suffering from age and ad hoc development, and in need of a major refurbishment to service the rapidly growing local community.
We love it when our projects open to the public and we see them in use. Photographer Angus Martin's images capture people enjoying the upgraded centre, including a shady café terrace that overlooks the new 50 metre pool, an indoor heated pool and a children's splash pad.
Our job is thinking about the future as much as the present. Our master plan for the Miami project, completed with Otium Planning Group, considered the aquatic centre within the wider Pizzey Park precinct, and the needs of diverse community and user groups.
The plan allows for three stages of development with the flexibility to adapt in response to future needs and funding. A health and fitness facility is planned for Stage 2. Training facilities for local sporting groups, whose home is in the adjacent parkland, is another potential future development.
For now, Stage One has delivered a vastly improved place for the local community to enjoy. And you don't even have to come inside. The protected Norfolk Pines in the forecourt provide a cool, shady place to meet, sit and watch people come and go. It's also a place where school groups can gather before entering the pool. Improving the public realm gives back to the wider suburb and is a critical element of what we do.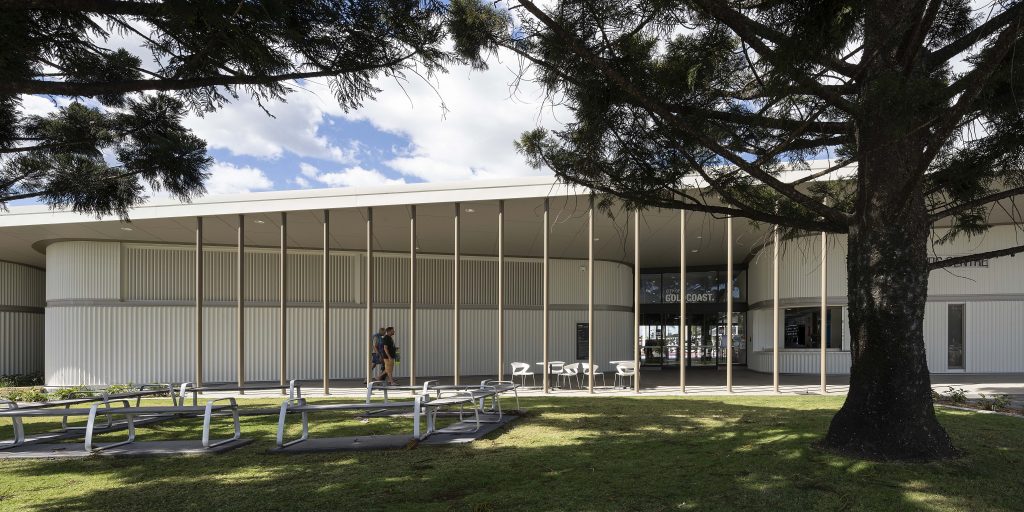 Speaking on myGC.com.au, Gold Coast Mayor Tom Tate was enthusiastic about his council's investment and our delivery capability.
"This project is absolutely money well spent. It's on time and on budget."