Our design embodies the architecture of tropical north Australia through a responsive connection to the landscape. We incorporated the latest technology throughout the complex including top-quality passive environmental systems.
The brief for the centre to be an accessible, multi-functional community hub was met through a variety of water and dry activity spaces. The two pools have ramp access and aquatic wheelchairs. Artist Jill Chism created the dynamic artwork at the entrance and on the perforated facade panels.
Location
Darwin, Northern Territory / Gulumoerrgin (Larrakia)
Client
City of Darwin
Value
$14m
Services Provided
Masterplanning (including staging management)
Community and stakeholder engagement
Full architectural services
Public art integration and coordination
Date Completed
November 2017
Project Features
50m pool
25m pool (shaded)
Shaded zero-depth wet play area
Café
Integrated public art
Public art
Jill Chism
Photography
Jill Chism – external / artwork
Osborn Consulting Engineers – pool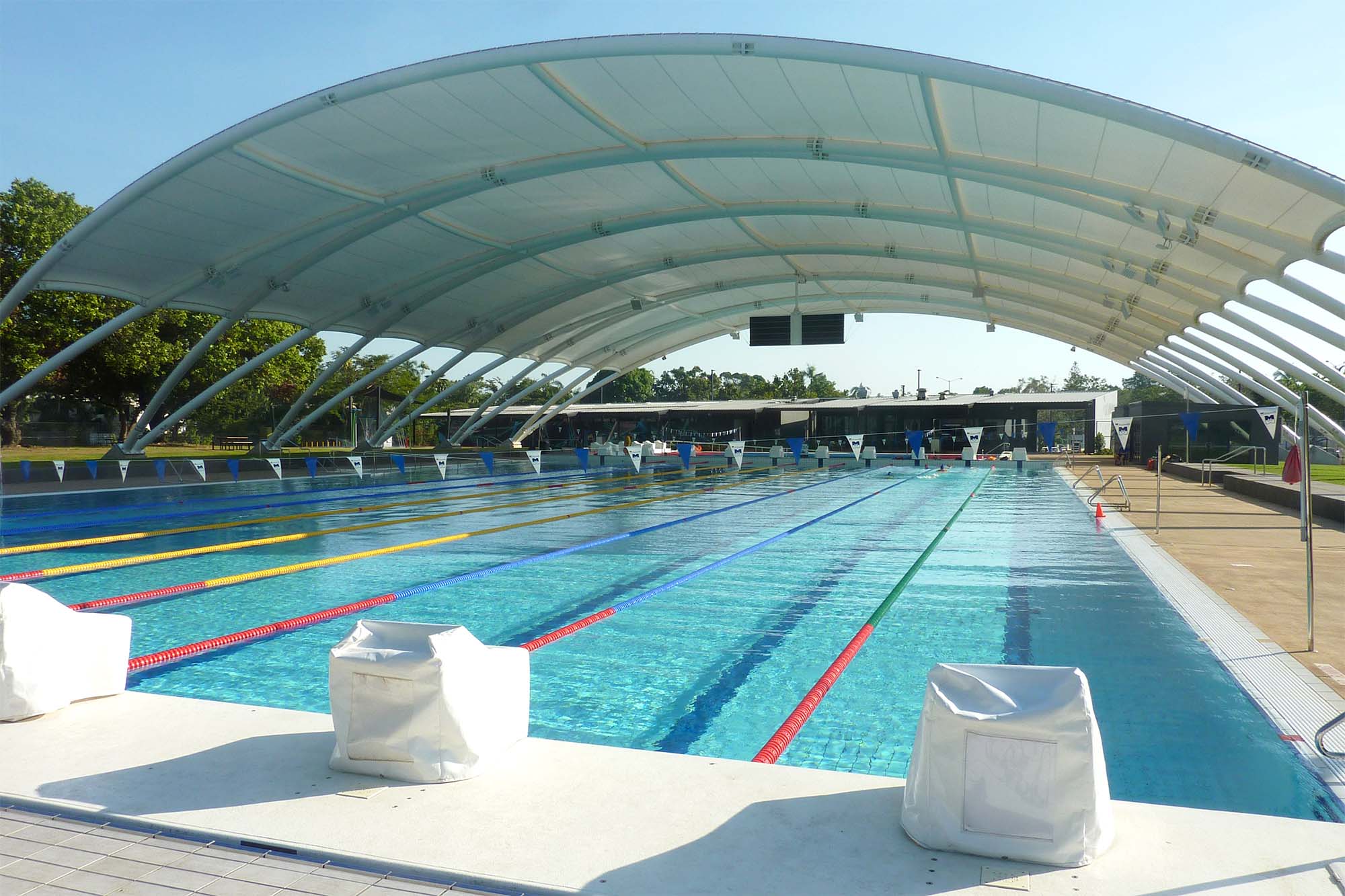 Parap Pool is more than an aquatic centre – it's a social place that brings people, activity, leisure and wellness together.